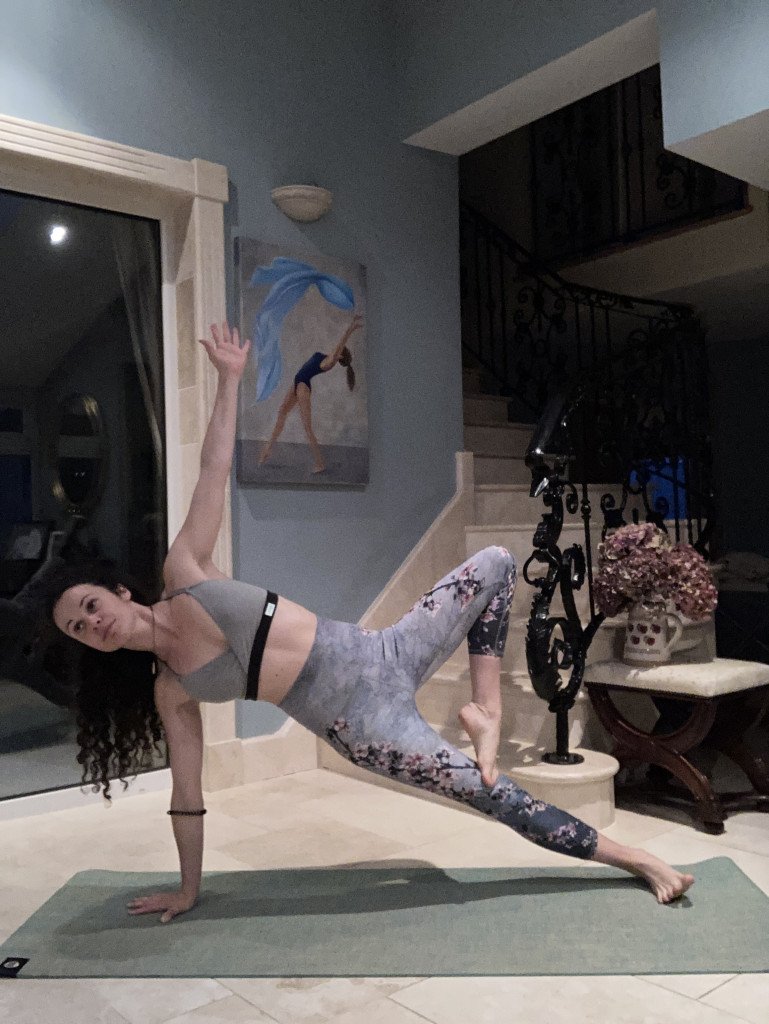 My name is Joanne O'Hara, I am a Hatha and Vinyasa teacher, currently undertaking 100hr yoga therapy training, to be completed in May 2020. I've been practicing yoga for almost 10 years and incorporate many types of movement training into my practice. I love acroyoga, slacklining, Brazilian jiu jitsu, animal flow. I am a vegetarian Chef who enjoys experimenting with herbs and spices in my recipes for their medicinal value, I believe food is medicine.
I first went to a yoga class while on holiday with friends, reluctantly dragged along, with the belief "I'm not flexible enough to do yoga". I struggled through the whole class on the roof top of a surf camp in Morocco, sweating like I'd never sweat before. As class came to an end I closed my eyes in savasana the sun had just set, I had never felt so relaxed and so peaceful in my life, as I opened them again the first stars were twinkling in the clear sky, I was hooked. I came home to finish out my degree in Environmental science, worked for 6 months to save up enough money to go to India to learn all I could.
I struggled with frequent panic attacks through my teens and into my twenties. With the introduction of yoga and the conscious connection to the breath I've been able to manage these attacks, which has been life changing. I hope to give my students that same feeling of peace and help them find ways to manage stress while experimenting with playful movements and flows.
After 6 months in India I returned home and found Donal's classes. I was inspired by his attention to detail and ability to seamlessly guide a mixed level class into every variation of a pose. He introduced me to the movement culture with Ido Portal, Coach Sommers to name a few. Thanks to Donal and Mikey's motivation I to start teaching and became a part of the Yogabody Ireland team, after completing the YB Gravity yoga training.
Over the past year we have been met with challenges with studios closed, but we have moved online and now have the ability to reach people all over the world. It's been a great inspiration to see how dedicated our students have been to the practice, and we massively appreciate their support.