YOGABODY
The Home of Good Yoga in Nenagh
Monday 7 pm, Hatha Yoga Flow with Donal
Tuesday 6.15 pm, Vinyasa Flow with Joanne
Thursday 8 pm, Yin Yoga With Joanne
Friday 8.15 pm, Stretch With Mikey
Saturday 10 am, YB Fitness Flow with Mikey
Sunday 10 am, Morning Yoga and Breathwork with Donal
We are available for private one-to-one, and private small group sessions, and corporate events. Contact us online or call Donal on 087 9656398
At YOGABODY, we teach mind-body practices to help you get in the best shape of your life.
Lose Weight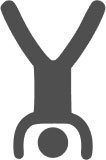 Build Strength & Flexibility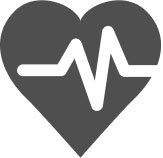 Create Healthy Habits
Overcome Injuries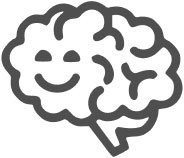 Alleviate Stress
What We Offer
A modern approach to classic yoga. With our range of classes we offer mind-body fitness for everyone.
60-Min Classes
Accessible Yoga
Evening & Weekend Classes
Great Value
Your 2nd Home
Our Classes
YB Fitness Flow: Grounding, fun, and challenging yoga sequence to work your aerobic energy system. Practiced consistently it can improve your balance, strength and motor control. The sequence has all the components necessary to leave you feeling energised, uplifted, and confident.
Hatha Yoga Flow: Classical yoga is dynamic by nature. Through movement (vinyasa/flow) from posture to posture, and engagement of muscle groups while holding postures; the strength, flexibility, and balance that comes from yoga practice is cultivated.In this class we will move through accessible classical postures while deepening Body and Breath awareness. Though time and practice these combine to strengthen the whole body and tone muscles. Flexibility, muscular stamina, and cardiovascular stamina are aided.The postures are followed by a brief practice of breathwork, and the practice is completed with relaxation/sitting still (self-abiding).
Yin Yoga: A Yin Yoga class that is challenging for both the mind and body, creating a deeper connection and understanding of poses through longer holds. This allows the student to find the adjustment that supports them best using props and variations which help you to get that desired stretch.
Yoga All Levels: Yoga poses done with awareness to align and calm the body and mind. Practiced at a slower pace than flow classes.
Parent-Child Yoga: Parent-child Toddler yoga is a supportive, fun-loving, and active way to connect with your child. As your child's mobility increases, this class offers developmentally appropriate poses that encourage and support their physical explorations. Toddlers become more confident in their moving bodies as they practice yoga both in and out of class. Crawlers and walkers playfully practice yoga postures while they are standing, sitting up, walking, and jumping. Parents also get to do a little yoga, but no yoga experience is required.
Stretch with Mikey: Flexibility training for mobility gains, combined with focused deep breathing to stimulate your parasympathetic nervous system to aid deep relaxation and improved sleep. Great for sports!
Vinyasa Flow: A beginner friendly class with variations offered to more advanced practitioners. Weekly focus on breath work while gaining mobility, coordination, and overall health of the body and mind.
Morning Yoga and Breathwork: Beginner-friendly practice with a mix of yoga postures, dynamic movement, and Breathwork. By giving unforced attention to our body and breath as we practice, we naturally free ourselves from thinking and shift into a deeper sense of present-moment peaceful and relaxed awareness. If you're busy all week with family, work, training etc. Sunday morning is a great opportunity to get some quiet time for yourself and a focused flexibility session.
About YOGABODY®
We've created a range of classes that help you get in the best shape of your life. If you've tried yoga before and felt uncomfortable or out of place, don't worry! At YOGABODY, there is no chanting, no incense, and no gurus. Our students are working professionals, students, busy moms, and everyone in between. YOGABODY Fitness provides a health and wellness-based approach and we are proud to have members of all ages and abilities.
What We Offer:
A modern approach to classic yoga.
Clean & comfortable practice environments.
Weekday evening classes and weekend morning and afternoon classes.
60-minute, powerful classes (same benefits, less time than most classes).
Yoga as exercise classes and yoga as relaxation classes.
Mind-body fitness for everyone.
A great way to supplement your favourite sport with flexibility and mobility training.
What We Don't Offer:
No incense
No chanting
No "gurus"
No egos
No crazy pretzel poses
Online Yoga Teacher Trainings | Yoga Alliance Approved
For online and in-person training courses, visit YogaBody®, a leader in professional education for yoga teachers internationally.
Stretching Coach Training
Yoga Trapeze Teacher Training
YB 200hr Flow Teacher Training
21 Day Hip Opening Challenge
21 Day Happy Back Challenge