YOGA for SPORTS, FITNESS, and HEALTH
Monday 7-8 pm, YB Preliminary Flow
Thursday 6-7 pm, Hatha Yoga (Slow and Accessible)
Friday 8.15-9.15 pm, 'My weekly Flexibility Session'
Saturday 10-11 am, YB Fitness Flow
Sunday 10-11 am, 'Easy Like a Sunday Morning' Yoga
Practice anytime on our YouTube Channel
We are available for private one-to-one, and private small group sessions, and corporate events. Contact us online or call Donal on 087 9656398
At YOGABODY, we teach mind-body practices to help you get in the best shape of your life.
Lose Weight
Build Strength & Flexibility
Create Healthy Habits
Overcome Injuries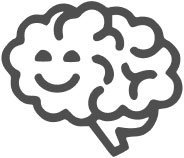 Alleviate Stress
What We Offer
A modern approach to classic yoga. With our range of classes we offer mind-body fitness for everyone.
60-Min Classes
Accessible Yoga
Evening & Weekend Classes
Great Value
Your 2nd Home
Our Classes
YB FITNESS FLOW This is a strong beginner-friendly class for developing strength stamina and flexibility. The sequence is a 60 minute movement combo focused on breathing, stretching and whole-body discipline. Calming, yet physically challenging, the sequence of postures is fun, inclusive, and accessible. Try it and give your entire being a boost in strength and power.
YB PRELIMINARY FLOW We created the Foundation Flow to help you get started with a dynamic yoga practice that has just the right amount of challenge. A lot of people give up on yoga practice because they end up in classes that are beyond their current flexibility and range of movement (This is especially true for men). Or else they try classes that don't challenge them in a satisfying way. With the Foundation Sequence Flow we aim to address both of these issues.
HATHA YOGA (Slow and Accessible) The emphasis in this class is the use of yoga postures and guided relaxation to help you step back from thinking and access an inner state of stillness and calm. Accessible stretches combined with body and breath awareness will leave your body and mind relaxed and calm. Ideal if you are interested in yoga for relaxation and mobility, or if you are simply looking to nurture your body's well-being.
PARENT-CHILD YOGA Parent-child Toddler yoga is a supportive, fun-loving, and active way to connect with your child. As your child's mobility increases, this class offers developmentally appropriate poses that encourage and support their physical explorations. Toddlers become more confident in their moving bodies as they practice yoga both in and out of class. Crawlers and walkers playfully practice yoga postures while they are standing, sitting up, walking, and jumping. Parents also get to do a little yoga, but no yoga experience is required.
'MY WEEKLY FLEXIBILITY SESSION' Maximize your flexibility with this targeted training system. Gain flexibility and relieve stress with a sequence of deep stretches on the floor accompanied by chill-out music. Training for mobility gains, combined with focused deep breathing to stimulate your parasympathetic nervous system to aid deep relaxation and improved sleep.
Great for sports!
HOT YOGA FLOW 60 Minutes fitness oriented class in 27-30℃ infrared heat. Combining dynamic movement, stretching and focused breathing to build strength, enhance mobility, and hone focus and endurance. The infrared heat helps you move deeper into your practice by warming muscles deeply and aiding flexibility.
'EASY LIKE A SUNDAY MORNING' Soft flow yoga, focused on foundations and openings. If you're busy all week with family, work, training etc. Sunday morning is a great opportunity to get some quiet time for yourself and a focused flexibility session.
About YOGABODY®
We've created a range of classes that help you get in the best shape of your life. If you've tried yoga before and felt uncomfortable or out of place, don't worry! At YOGABODY, there is no chanting, no incense, and no gurus. Our students are working professionals, students, busy moms, and everyone in between. YOGABODY Fitness provides a health and wellness-based approach and we are proud to have members of all ages and abilities.
What We Offer:
A modern approach to classic yoga.
Clean & comfortable practice environments.
Weekday evening classes and weekend morning and afternoon classes.
60-minute, powerful classes (same benefits, less time than most classes).
Yoga as exercise classes and yoga as relaxation classes.
Mind-body fitness for everyone.
A great way to supplement your favourite sport with flexibility and mobility training.
What We Don't Offer:
No incense
No chanting
No "gurus"
No egos
No crazy pretzel poses
Online Yoga Teacher Trainings | Yoga Alliance Approved
For online and in-person training courses, visit The Yoga Teachers College®, a leader in professional education for yoga teachers internationally.
Gravity Yoga Teacher Training 25hr Yoga Alliance
Breath Coach Training 15hr Yoga Alliance
Vinyasa Flow Teacher Training 200hr Yoga Alliance
Yoga Trapeze Teacher Training 25hr Yoga Alliance
Online Yoga Teacher 7-Day Business Startup
21-Day Hip Opening Challenge 5hr Yoga Alliance